The Laboratory for Underground Nuclear Astrophysics (LUNA) is an experiment located deep underground at Gran Sasso National Laboratories (LNGS). Our mission is to study charged-particle-induced nuclear reactions of astrophysical interest.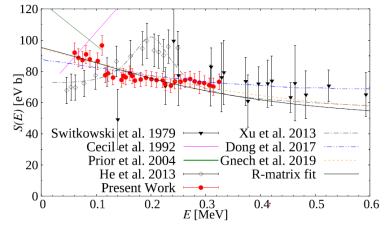 New paper on 6Li(p,γ)7Be is out!
A paper entitled "Underground experimental study finds no evidence of low-energy resonance in the 6Li(p,γ)7Be reaction" has been published on Physical Review C Rapid Communications
Alessandro Compagnucci's Master Degree
Alessandro Compagnucci took its Master Degree at Padova University with a thesis entitled "Study of the 20Ne(p,γ)21Na reaction at astrophysical energies", and he will soon start his PhD at Gran Sasso Science Institute.
Congratulations Alessandro!